Third level supports form part of company's drive to progress industry development.
Kirby Group Engineering has announced it has awarded bursaries to four female students at third level institutions across Ireland. The scheme forms part of its ongoing effort to promote gender diversity in the evolving worlds of engineering and construction.
Kirby is a leading mechanical and engineering contractor, with operations across Ireland, the UK and mainland Europe. It directly employs over 1300 people and had a turnover last year of more than €400m.
The bursary scheme opened for applications from women studying Electrical, Mechanical or Building Services Engineering in August this year. Kirby's Senior Management Team finalised the list of winners following a selection process involving two rounds of interviews scored against specific criteria and competencies.
The bursary recipients will benefit from:
Full scholarship to cover the academic year 2022/23
Paid professional placements on some of Kirby's cutting edge engineering projects
Professional mentorship with experienced senior engineers
The opportunity to become Kirby's Ambassador at their third level institution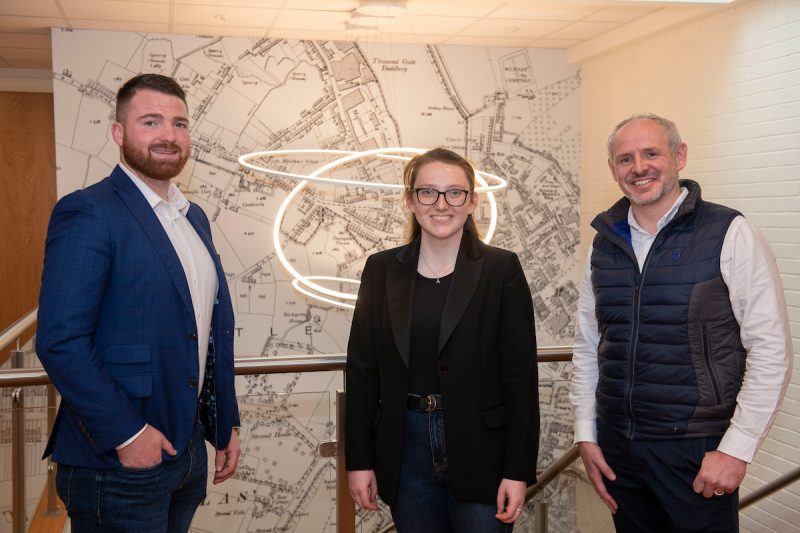 One of the winners, Zofia Suchan, who attends Limerick IT, believes that it's really important for female engineers to get opportunities like these, "Seeing more females in the sector will help younger girls feel confident in choosing engineering as a career path. This type of visibility normalises women in engineering, and also provides a support network among females in the industry".
Her bursary colleague Ella Peare, who is a student at SETU, says engaging with a major company at this stage in her education is a fantastic opportunity: "Having the support of the bursary along with Kirby behind me allows me to spend more time focusing on my studies and gives me the ability to explore all opportunities presented to me".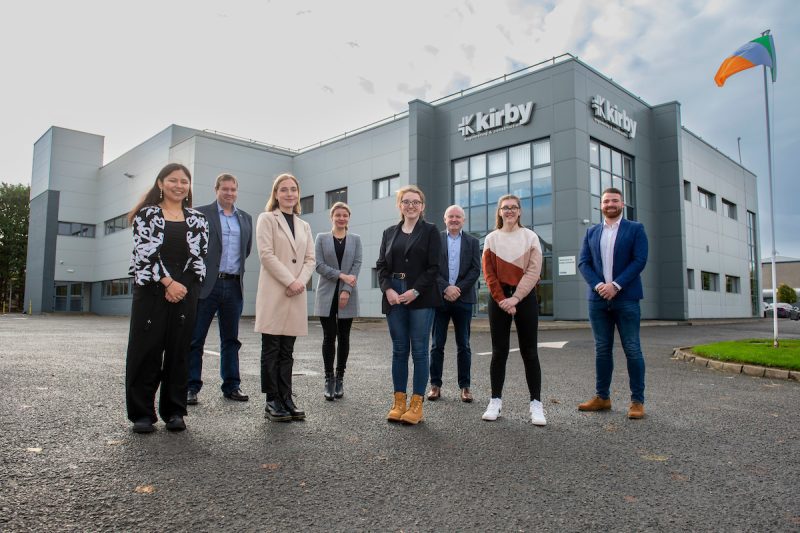 Talent Acquisition Specialist Patrick Reid led the Bursary Programme internally at Kirby: "We've seen first hand how a diverse workforce enriches a team and that's an atmosphere we want to promote, sector-wide. I'd like to thank the third level institutions who have supported our scheme from the very start – this would not have been possible without them. I look forward to seeing the students build their exciting futures as engineers, with help from Kirby".
Kirby Group MD Mark Flanagan said this is an important investment for the company: "Companies like ours have an important role to play in driving change in engineering and construction. The sector is evolving rapidly thanks to emerging technologies and there are more exciting opportunities than ever before. We need the best of talent for Irish companies and this bursary programme is designed to ensure women feel they have a place in our industry. I'd like to wish our recipients best of luck – I'm looking forward to seeing them progress through their education and creating the amazing careers they deserve".